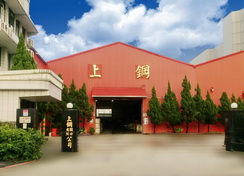 SPECIAL STEEL Company
founded in 1983 and situated in the Zhongli Industrial Park (Taiwan). Company imported Japan Electrical steel coil to supply our domestic market at the initial stage while business growing up we changed direction to China Steel Cooperation steel plates at the later stage , Our major products are Electrical Steel (ES), Cold-Rolled Steel (CR) / Decarburization Enamel Steel (SPP), Hot-Rolled Steel (HR) / Pickled and Oiled Steel (PO),
Electro-Galvanized Steel (EG), Dip Galvanized Steel (GI), Zinc-Fe Alloy Steel (GA), Aluminized Coated Steel (AL).
SPECIAL STEEL Company has two professional steel plats slitter factories (Taoyuan and Kaohsiung). The material comes from Taiwan China Steel Cooperation (CSC), Japan Company and POSCO Company.
In recent years, in order to enhance the competitiveness, our company starts ERP system and strengthens equipment and Quality Control, adopts ISO 9001:2008 attestation. We will provide excellent services for customers, meeting customer needs with good quality and service.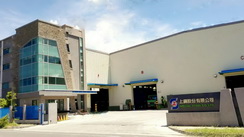 Our company keeps to renew machineries and equipment, Now, SPECIAL STEEL Company has two big levelers(6-feet flying shear Cutter, 5-feet computer automatic levler), two automatic slitters (5-feet-slitting machine, 4-feet-slitting machine- ), two small levelers, 5 computer shears, and cuts each different material properties of steel, about 6,000 tons per month.
In order to serve our customers, the pursuit of efficiency and quality, in 2015 the company sets up branch offices in Kaohsiung, in south-central customer service, while faith has always been the principle of the supremacy of customer service purposes, in order to ensure that the market strong competition.
.
There is no concession on our quality commitment in terms of products we manufactured as well as customer service since established. To have our concept and achievements recognized.
.
The pursuit of excellence, create peak performance.
.
Human management, efficiency first.
.
The pursuit of quality, never stop, service-oriented.
.
Attention to staff and meet the employees' needs.
.
Pay attention to employee job security, achieve zero public security.
.
Create business value and employees sharinge.
.
Long-term personnel training, the quality of human resources laid.